[et_pb_section admin_label="section" fullwidth="off"][et_pb_row admin_label="row"][et_pb_column type="2_3″][et_pb_cta admin_label="Call To Action" title="Wonder Woman" button_url="http://www.dccomics.com/characters/wonder-woman" button_text="Learn More" background_color="#7EBEC5″ use_background_color="on" background_layout="dark" text_orientation="center"]
Wonder Woman is a classic DC Comics heroine who first appeared in 1941. She is a warrior princess who fights for justice, view love, peace, and sexual equality. She has an impressive arsenal of weapons, including the Lasso of Truth, a pair of indestructible bracelets, a tiara which serves as a projectile, and an invisible airplane (not pictured).
[/et_pb_cta][et_pb_text admin_label="Text" background_layout="light" text_orientation="left"]
We have put together links to ideas for costumes pieces you can buy to assemble your next running costume.
Click on any item to see it on Amazon or Zazzle.
We have additional costume ideas on our Pinterest boards.
[/et_pb_text][/et_pb_column][et_pb_column type="1_3″][et_pb_text admin_label="SuperheroStuff Ad" background_layout="light" text_orientation="center"]
Advertisement

[/et_pb_text][et_pb_text admin_label="Google Ad" background_layout="light" text_orientation="center"]
Advertisement

[/et_pb_text][/et_pb_column][/et_pb_row][et_pb_row admin_label="row"][et_pb_column type="4_4″][/et_pb_column][/et_pb_row][et_pb_row admin_label="row"][et_pb_column type="1_4″][et_pb_text admin_label="Text – Mom shirt" background_layout="light" text_orientation="left"]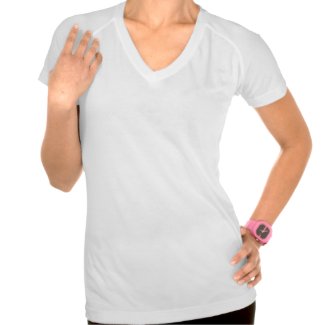 [/et_pb_text][et_pb_image admin_label="lasso" src="http://www.runsilly.com/wp-content/uploads/2014/01/ropegold.gif" url_new_window="on" animation="off" url="http://www.amazon.com/dp/B0042U5FSQ?tag=schoolcarni04-20&camp=0&creative=0&linkCode=as1&creativeASIN=B0042U5FSQ&adid=0CDYQ7NZCXRS75AQG74B"]
[/et_pb_image][et_pb_image admin_label="bracelet" src="http://www.runsilly.com/wp-content/uploads/2014/02/wwbracelet.gif" url="http://www.amazon.com/gp/product/B00DUT2UIS/ref=as_li_tf_il?ie=UTF8&camp=1789&creative=9325&creativeASIN=B00DUT2UIS&linkCode=as2&tag=schoolcarni04-20″ url_new_window="on" animation="off"]
[/et_pb_image][/et_pb_column][et_pb_column type="1_4″][et_pb_image admin_label="gold crown" src="http://www.runsilly.com/wp-content/uploads/2014/01/goldheadband.gif" url_new_window="on" animation="off" url="http://www.amazon.com/dp/B00D3LQLXS?tag=schoolcarni04-20&camp=0&creative=0&linkCode=as1&creativeASIN=B00D3LQLXS&adid=01BMNRC3WD614H6FSDZH"]
[/et_pb_image][et_pb_image admin_label="WW Tank" src="http://www.runsilly.com/wp-content/uploads/2014/01/wonderTank.gif" url="http://www.amazon.com/dp/B00DGW6XOG?tag=schoolcarni04-20&camp=0&creative=0&linkCode=as1&creativeASIN=B00DGW6XOG&adid=0EZTQ71Y2MNZE18DNXFY" url_new_window="on" animation="off"]
[/et_pb_image][et_pb_image admin_label="WW Star Skirt" url_new_window="on" animation="off" src="http://www.runsilly.com/wp-content/uploads/2014/01/starskirt.gif" url="http://www.amazon.com/dp/B00D3LQLXS?tag=schoolcarni04-20&camp=0&creative=0&linkCode=as1&creativeASIN=B00D3LQLXS&adid=01BMNRC3WD614H6FSDZH"]
[/et_pb_image][/et_pb_column][et_pb_column type="1_4″][et_pb_image admin_label="red stars" src="http://www.runsilly.com/wp-content/uploads/2014/01/redstars.gif" url="http://www.amazon.com/dp/B00279GAIS?tag=schoolcarni04-20&camp=0&creative=0&linkCode=as1&creativeASIN=B00279GAIS&adid=1SNHH6T8EGYVXSPJFCME" url_new_window="on" animation="off"]
[/et_pb_image][et_pb_image admin_label="Cape T-shirt" url_new_window="on" animation="off" src="http://www.runsilly.com/wp-content/uploads/2014/01/WonderWTshirt.gif" url="http://www.amazon.com/dp/B008B81LN8?tag=schoolcarni04-20&camp=0&creative=0&linkCode=as1&creativeASIN=B008B81LN8&adid=0A2AWNTB6N0X7T7XP4MV"]
[/et_pb_image][et_pb_image admin_label="Aqua Skirt" url_new_window="on" animation="off" src="http://www.runsilly.com/wp-content/uploads/2014/01/skirtaqua.gif" url="http://www.amazon.com/dp/B003V4A944?tag=schoolcarni04-20&camp=0&creative=0&linkCode=as1&creativeASIN=B003V4A944&adid=0CW9NNNF6CGWRNKHHP7D"]
[/et_pb_image][et_pb_image admin_label="WW Socks" src="http://www.runsilly.com/wp-content/uploads/2014/01/WonderWsocks.gif" url="http://www.amazon.com/dp/B007AK1KTS?tag=schoolcarni04-20&camp=0&creative=0&linkCode=as1&creativeASIN=B007AK1KTS&adid=0A55NB0K2TB1Y34FB8YQ" url_new_window="on" animation="off"]
[/et_pb_image][/et_pb_column][et_pb_column type="1_4″][et_pb_image admin_label="Calm Shirt" url_new_window="on" animation="off" src="http://www.runsilly.com/wp-content/uploads/2014/01/WonderCalmShirt.gif" url="http://www.amazon.com/dp/B00A4TMAPK?tag=schoolcarni04-20&camp=0&creative=0&linkCode=as1&creativeASIN=B00A4TMAPK&adid=03YCN28WAMHS2CM68YDP"]
[/et_pb_image][et_pb_image admin_label="red tutu" url_new_window="on" animation="off" src="http://www.runsilly.com/wp-content/uploads/2014/01/redtutu.gif" url="http://www.amazon.com/dp/B0071KR2LC?tag=schoolcarni04-20&camp=0&creative=0&linkCode=as1&creativeASIN=B0071KR2LC&adid=10SR5WDSJSYMGADQJDQE"]
[/et_pb_image][et_pb_image admin_label="star shorts" src="http://www.runsilly.com/wp-content/uploads/2014/01/starshorts.gif" url="http://www.amazon.com/dp/B00CTHEAS0?tag=schoolcarni04-20&camp=0&creative=0&linkCode=as1&creativeASIN=B00CTHEAS0&adid=08HXB20K4PRNVBJKZHWN" url_new_window="on" animation="off"]
[/et_pb_image][/et_pb_column][/et_pb_row][et_pb_row admin_label="row"][et_pb_column type="2_3″][et_pb_divider admin_label="Divider" color="#dd9933″ show_divider="on"]
[/et_pb_divider][et_pb_text admin_label="Amazon Native Ad" background_layout="light" text_orientation="left" text_font_size="14″ use_border_color="off" border_color="#ffffff" border_style="solid"]
[/et_pb_text][/et_pb_column][et_pb_column type="1_3″][/et_pb_column][/et_pb_row][/et_pb_section]