Our Peace Daisy Collection was inspired by the nature-loving, love-loving hippie culture. It would be perfect for a Rock and Roll run! All the items are designed to be runner-friendly.
The Collection includes our own items available on Etsy, plus coordinating items from Zazzle and Amazon. We have designed the items to mix and match, so you can customize your own look.
Peace Daisy Tutu
This 11″ tutu features ivory and yellow tulle accented with hot pink tulle with flocked peace signs.
See on Etsy
Peace Daisy Headband
This headband is made pink velvet and pink picot ribbons with three colorful faux daisies in the front.
See on Etsy
Peace Daisy Tie Dye Running Skirt

Our cute and comfy pink tie dye skirt will bring out your inner love child.
See on Etsy
Peace Daisy Tie Dye Running Bra
This Jockey running bra looks great with our tutu and headband.
See on Amazon
Advertisement
Peace Daisy Tie Dye Arm Sleeves
Zensah makes great compression arm sleeves, and these neon pink tie dye sleeves are killer!
See on Amazon
Peace Daisy Tank Top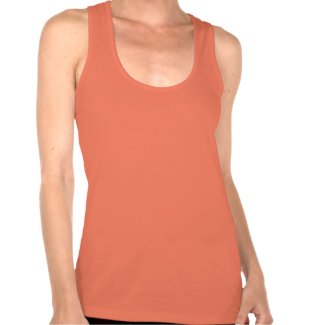 Zazzle offers this Peace Daisy design in several styles of shirts. This tank top comes in eleven colors!
See on Zazzle
Peace Daisy Zebra Stripe T-shirt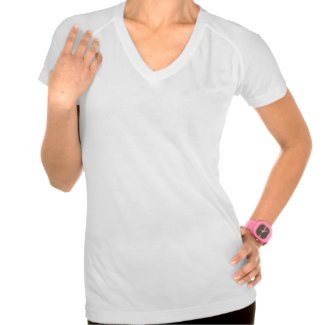 Another great design from Zazzle. We show it on a performance shirt, but you can choose the style of shirt that works best for you.
See on Zazzle
Peace Daisy Performance T-shirt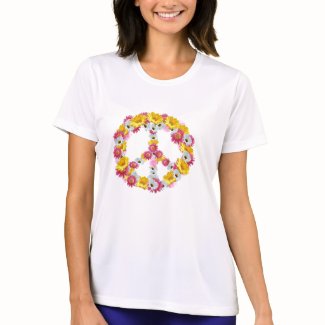 Zazzle offers t-shirts that you can personalize with your own message. This is a performance t-shirt with a design perfect for our Peace Daisy Collection.
See on Zazzle
Peace Daisy Tie Dye Shorts
Amazon has a selection of cool tie dye spandex shorts, including these beauties from Roshambo.
See On Amazon
Peace Daisy Tie Dye Tank
This tank top's colors go great with our Peace Daisy line and it comes in a wide range of sizes.
See on Amazon